There is no better beauty product than happiness. But sometimes we forget about it — we don't rest and we don't take care of our bodies as they deserve. We are quite sure that all your effort during the year deserves a prize so, why don't you go to the Canary Islands and choose from the thousands of spa treatments that the island offers you?
Canarias is a great destination to make a break. Its wonderful beaches, its gastronomy and its incredible landscapes invite you to relaxation and disconnection.
If you also complement your holidays with one of the wonderful spa treatments we offer you, you will have the feeling that you have been reborn and stress is a thing of the past when you return to the routine.
How to choose among all the spa treatments offered by the Canary Islands?
If you have already decided that you are going to treat yourself, now it is time to choose which beauty treatment is best for you. This will depend on the results that you want to achieve.
Holidays are just once a year, so you will have to make the right choice among all the spa treatments that the island offers. For that purpose, we give you a couple of tips that you have to keep in mind.
You must be sure about the result you want to obtain. Each spa treatment has a different purpose — to eliminate stress, getting energy, relaxing, or maybe you prefer a service more focused on beauty.
Communicate fluently with your spa therapist. It is very important that you indicate if you have any ailment or if you like the massages with higher or lower pressure.
Above all, you go to a spa on holidays to take care of yourself. You go there because you want to have time for you, that time that you so rarely enjoy in your daily life. So organize your day in such a way that the stress disappears — turn off your mobile and any of the spa treatments will be wonderful.
Which kind of spa treatments will you find in Gran Canaria?
Once you have thought about what you need, it is time to decide.
As we have mentioned before, each kind of treatment is differently goal-oriented. So, within that goal, there are different types depending on how the massage is — if it is alone, if it is with your couple and so on.
There upon, we will tell you which are the different kinds of spa treatments that you can find in Gran Canaria and what constitutes each of them.
Spa circuit in Gran Canarias — a classic to disconnect from routine
One of the most demanded services that every spa should include is the spa circuit.
It is a space where you can find several pools with pressure jets at different temperatures. You should get into each of them with a particular order, but the most important thing is that you feel relaxed and you can disconnect from your daily routine.
In the Canary Islands you can enjoy our fabulous spa or thalasso circuits in Corallium Spa Lopesan Costa Meloneras and Corallium Thalasso Lopesan Villa del Conde.
The Corallium spa is located inside the Lopesan Costa Meloneras hotel. There, we can enjoy a space of more than 3500 square metres in which you will recover the physical and mental balance that you have lost as a result of your daily stress.
Its architectural design is integrated into the volcanic relief of the island of Gran Canaria and it tries to recreate spaces that transport us the tropics or the mountains of the Himalayas.
The Corallium Thalasso is the perfect place for those looking to relax by the sea. In fact, it is located just below the seafront at the Lopesan Villa del Conde hotel.
It is smaller than the previous one and it is focused on thalassotherapy, which consists of using marine elements to improve our health and highlight our natural beauty.
You should to be in Gran Canaria
The thalasso circuit includes: aromatic herb steam bath, seawater hydrotherapy pool, fragrance steam bath, chromotherapy sauna and foot reflexology pool.
Spa treatments with your couple: the perfect choice to make a special gift
There is nothing better than surprising your partner with an experience for both. A unique moment for you, so that you can rest and devote yourselves that time that you need so many times.
You will have the chance to find many spa treatments in Gran Canaria to enjoy with your couple:
The Delux Corallium Spa for two includes a circuit, two Turkish massages and a massage by two therapists in the same room. All of these can be done in just one day or three different days, as you wish!
If you are looking for something different to surprise your couple, you will find the perfect plan in the Corallium Thalasso! We offer you with our treatment for couples a spa circuit, a massage with chocolate therapy and a glass of cava.
Anti-stress spa treatments
Among the most demanded spa treatments, the massages that help to fight stress are the favourite ones!
Accumulating high levels of stress can be very harmful to your health. Therefore, it is better to remedy on time and choose to relax in the best spas in the Canary Islands.
From Lopesan we encourage you to try any of the spa treatments we offer in our hotels. We are quite sure that you will love it and you will repeat it again before stress wins the battle.
We have all kinds of massages for you to relax, as well as other more innovative spa treatments such as chocolate therapy or aromatherapy.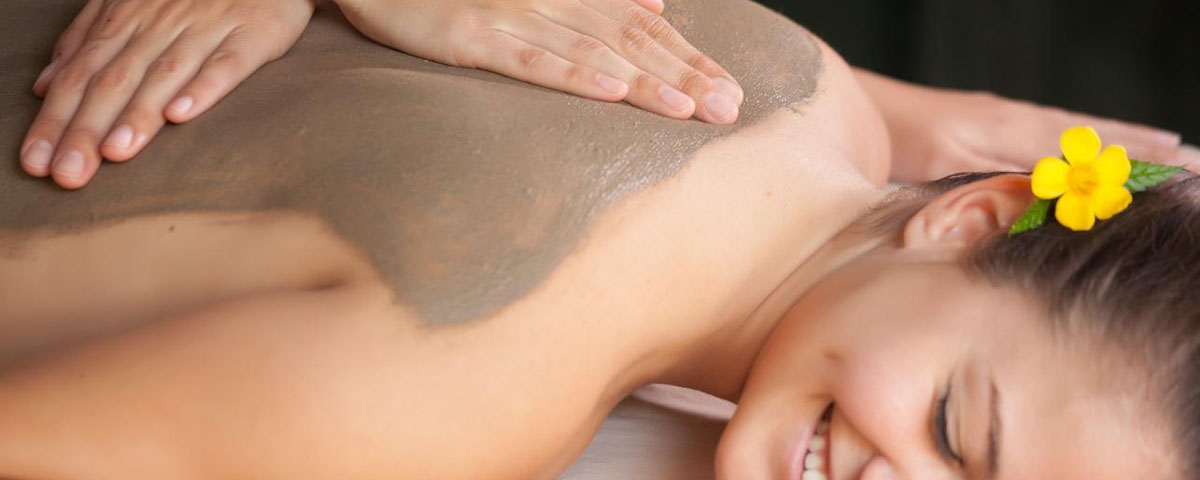 Treatments of body and facial beauty
There is nothing better than feeling relaxed and let yourself be cared, as well as making the most of our beauty.
In our spas you will find facial treatments to eliminate toxins and facial rejuvenation treatments, as well as body treatments to tone up our silhouette.
We are quite sure that you are already thinking about what you will take in your suitcase for your next holidays in the Canary Islands. The most important thing is that you are willing to disconnect and relax. Moreover, you can leave your mobile phone at home!
If you want to book your stay at our hotels or if you have any questions about our spa treatments, contact us!