Gran Canaria is known for its dream beaches and pleasant climate all year round. But as well as enjoying the beach and the sun, more and more people are deciding to complement their stay with a spa experience. In this article, we are going to tell you what you need to know about the benefits of spa treatments in Gran Canaria. We will also recommend the best spas on the island.
The spa is a place where you can improve the health and well-being of body and mind. Gran Canaria is a very popular tourist destination that offers a large number of high quality spas, such as the ones we offer you at the Lopesan Hotel Group.
What are the benefits of a spa?
Spa and massage centres in Gran Canaria are much more than just a place to relax. The treatments can provide many benefits to our health and well-being. Reducing stress and anxiety, as well as improving blood circulation, these are some of the benefits that can be experienced immediately. In addition, spa treatments can also help us take care of our skin, keeping it in optimal condition and visibly healthier.
Massages are an effective way to reduce stress and anxiety, and can also contribute to cardiovascular health. In addition, other treatments, such as hydrotherapy or heat therapy, can help relieve muscle and joint pain, among many other benefits.
Which spa treatments can we offer?
With prime locations close to the island's most beautiful beaches and stunning ocean views, Lopesan hotels are a popular choice for travellers looking for a high-quality stay. From spacious and elegant rooms to luxurious suites, every space in our hotels is designed to offer you comfort and style.
But what makes our hotels truly special is the wide range of spa treatments we offer: from relaxing massages and water therapies to exclusive facial and body treatments. Each of these therapies is designed to offer you an oasis of relaxation and rejuvenation that will exceed your highest expectations. What's more, they are personalised and tailored to your individual needs.
The best spa treatments in Gran Canaria
At Lopesan Hotel Group you will find a wide variety of services exclusively designed to optimise your relaxation and wellness experience on the island.
Among all the treatments we offer, we highlight the deep relaxation massage, which combines traditional massage techniques with aromatherapy and music therapy. Another recommended treatment is the seaweed body wrap, which uses seaweed to nourish the skin and improve its appearance, as well as to stimulate circulation and reduce cellulite.
In addition, Lopesan offers a wellness ritual based on essential oils, which combines massage and aromatherapy techniques to provide a relaxing and rejuvenating experience. Another treatment not to be missed is the body peeling, which gently exfoliates the skin to remove dead skin cells and reveal smoother, more radiant skin. This treatment is recommended on a regular basis to facilitate the renewal of skin cells, while enjoying a relaxing session.
We also invite you to enjoy a hydromassage bath, which combines hot water and mineral salts to relieve muscle and joint pain, reduce stress and anxiety and improve sleep quality.
You should to be in Gran Canaria
Body treatments at Lopesan
At the Lopesan Costa Meloneras Resort & Spa hotel you can enjoy different treatments and therapies to improve your body well-being and health.
Massages are one of the most popular options, with different types, ranging from gentle and relaxing to more intense and therapeutic, such as sports massage. Water therapies, such as sauna, Turkish bath, whirlpool and Scottish shower, are also highly recommended to relax the body and improve blood circulation. Aromatherapy is another technique that uses essential oils to improve health and well-being, and can help reduce stress, anxiety and improve your mood. Finally, yoga and meditation, ancient techniques, are ideal options to reduce stress, improve concentration and increase flexibility and body strength.
Facial treatments at Lopesan
As for facial treatments, the Lopesan Villa del Conde Resort & Thalasso has multiple options, from moisturising to anti-ageing treatments. Highlights include the "De Oro", which uses gold particles and caviar to revitalise and rejuvenate the skin, and the "Hydro-Nourishing", which combines deep hydration with a relaxing facial massage experience. High quality products are used to deeply hydrate the skin and improve its appearance and texture. Another outstanding technique is the facial oxygen, which uses pure oxygen to revitalise the skin and improve its appearance.
In short, the treatments offered by the Lopesan hotel chain in Gran Canaria not only provide a unique relaxation experience, but also offer numerous health and wellness benefits such as stress reduction, improved blood circulation and skin revitalisation. The variety of treatments available, from massages to water therapies and aromatherapy, ensures that every guest can find the perfect option to suit their needs and enjoy a truly enriching break.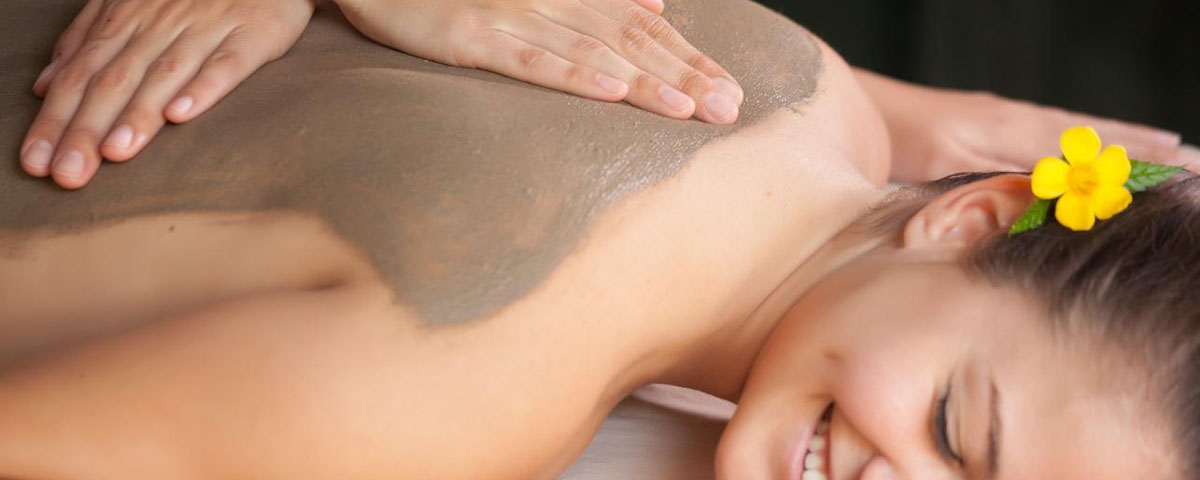 So, if you are looking for a moment of peace and relaxation, don't hesitate to book one of the treatments offered at the Om Spa Costa Meloneras or the Om Thalasso Villa del Conde by the Lopesan Hotel Group, and let our experts advise you on the technique that suits you best. Your body and mind will thank you for it. Don't wait any longer and experience the benefits of a spa treatment in the Canarian paradi