You are already imagining the best holiday destinations when it comes to disconnecting from the stressful routine and looking for the most relaxing experiences. Those destinations normally count on spectacular landscapes, together with a great number of treats and amenities that will help you to rest as you deserve.
That is the reason why Lopesan Hotel Group presents you the best holiday destinations at faraway places, such as the Canary Islands or the Caribbean. They have in common a fantastic tropical climate and their paradisiacal beaches, where you can combine relaxation with sports and fun in very exclusive accommodations.
So, continue reading to discover more about these fantastic destinations, among which we are sure you will find the ideal place for you to spend a few unforgettable days.
Holidays in Gran Canaria or Fuerteventura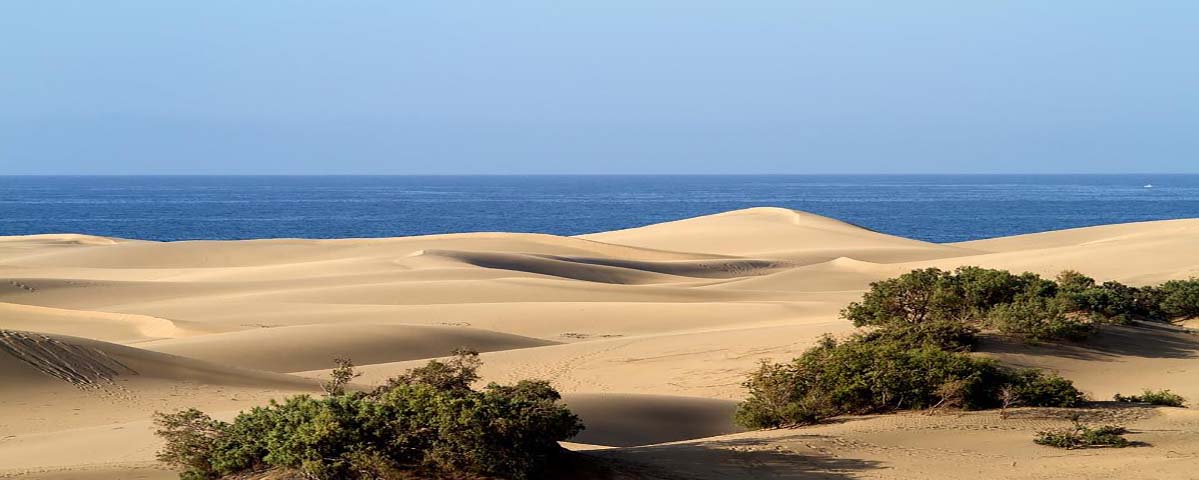 If you dream of fine golden sand beaches, spectacular landscapes, good tributes to your palate, and all kinds of amenities in a select environment, Gran Canaria and Fuerteventura are the perfect option. Here, you have the chance to enjoy everything you can ask for to some great days of rest at any time of the year.
Gran Canaria and Fuerteventura are two of the best holiday destinations due to its climate with constant annual temperatures. This means that the dates of your holidays will not condition your possibilities of walking, hiking, enjoying the sea, or practicing all kinds of sports — bad weather won't ruin your plans!
But this is not all, because Gran Canaria and Fuerteventura have the largest stretch of beaches on its coast within the Canary archipelago, facilitating its visitors a lot of places to visit and giving them the chance to enjoy the ocean.
So let's see which spots of these two islands are the best holiday destinations with the most complete offer in spectacular hotels. Those with the best golf courses, and fun together with the great services of restoration, nautical, horse riding, scuba diving and everything you can imagine!
South Coast of Gran Canaria, one of the best holiday destinations you have to discover
On the coasts of Gran Canaria south, you will find spots such as Meloneras, Maspalomas, Playa del Ingles, or San Agustin. Here, you will find the best beaches to swim, to sunbathe and enjoy countless sports and hobbies in the most privileged environment of the island.
Choose your accommodation among the varied offer of hotel complexes in which you can combine leisure and wellness activities. You can try it with your couple, alone, with your family and children or with your friends.
Enjoy the most careful service, spacious and luxurious rooms where you can savour an excellent cuisine, enjoying a drink with music, or a relaxing massage and spa session while you contemplate the most spectacular sunsets surrounded by golden dunes and the intense blue of the ocean.
At this point, we assume that you want to know where to exactly find these wonderful places, which are considered as best holiday destinations in the south of Gran Canaria, so you will find them hereunder:
Lopesan Baobab Resort is a monumental and exotic hotel complex that evokes the African continent in order to enjoy a sophisticated elegance in the most exclusive environment of Meloneras. It combines tranquillity and fun for the whole family.
Lopesan Costa Meloneras Resort & Spa is a fantastic colonial style hotel located on the seafront promenade of Meloneras — facing the sea. Here, you will find the relaxation that you need to treat yourself.
Corallium Beach by Lopesan Hotels is a hotel with direct access to the quiet beach of San Agustin. All of this together with fantastic facilities designed for all its guests to disconnect from stress.
Corallium Dunamar by Lopesan Hotels in Playa del Ingles, which is one of the best beaches in Gran Canaria. Here, you will have the chance to enjoy all the comfort and the best service, together with astonishing views of the coast and all the facilities.
Lopesan Villa del Conde Resort & Thalasso is the perfect place to enjoy an exclusive accommodation within the most typical Canarian architectural style, where you will find a wide variety of options and services in the stunning surroundings of
Discover here other fantastic offers of the Lopesan Group in the best locations of Gran Canaria to book your next holidays. Nevertheless, if you are interested in water sports, you may also be interested in exploring another of the best holiday destinations in the Canary Islands that we will see thereupon.
South Coast of Fuerteventura, one of the best destinations for waves and nature lovers
If you want to enjoy an exotic and quiet island, Fuerteventura is one of the best holiday destinations. It has a wide variety of quiet beaches of white and golden sand in contrast to others of dark earth and volcanic rock.
Exploring this island is a pleasure for the senses while you discover its white sand dunes and kilometer-long beaches, next to valleys of volcanic origin together with small and charming towns.
So, if you want to enjoy this fantastic island, you will find at the south the area where the best resorts are located within the peninsula of Morro Jable and Jandia. There, you can find a relaxing and exclusive environment besides restaurants, shops, and all kinds of services without sacrificing tranquility.
Book your holiday in IFA Altamarena or in the Altamarena Villas to complete a perfect experience, and swim in the crystal clear turquoise waters of the most coveted beaches of Fuerteventura.
In addition to these two islands of the Canaries that are among the best holiday destinations for sun and sea lovers, the island of the Dominican Republic in the Caribbean offers another fantastic option within the best tropical islands in the world.
Holidays in the Caribbean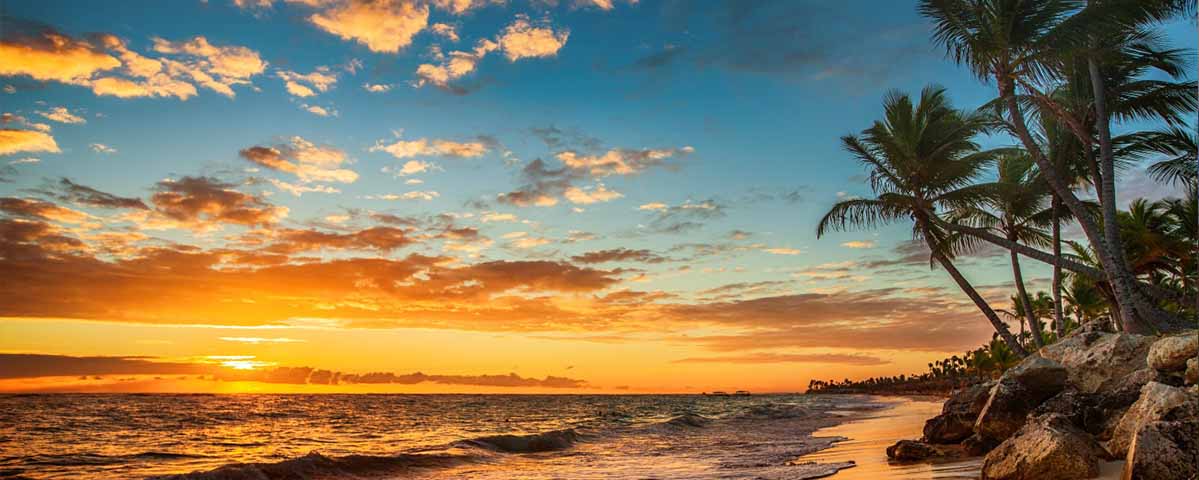 The Caribbean Sea is another of the best holiday destinations when it comes to enjoying the best climate, fascinating landscapes, sports and fun.
Dominican Republic — specifically Punta Cana — is a natural paradise and the perfect place to plan a getaway and disconnect from your daily live at any time of the year.
Bavaro Beach
Discover by yourself the exoticism of Bavaro Beach — the most impressive beach where you will give free rein to all your senses before the kilometric surface of fine white sand, dotted by the typical coconut trees, and transparent waters of intense turquoise, protected by coral reefs within spectacular destinations to travel.
We encourage you to live this exclusive experience to understand why so many people have chosen this exceptional place to install their villas of rest, within the 10 best destinations to travel.
If you are thinking about where to stay, we invite you to discover the Hotel Lopesan Costa Bavaro Resort, Spa & Casino. It is a fantastic hotel complex which counts on an all-inclusive service, impressive facilities and direct access to the beach in order to make your dreams come true.
Remember that in any of these three best holiday destinations, Lopesan Hotel Group has everything ready to welcome you with fantastic offers in the most exclusive places.