Punta Cana is one of the most desired destinations for travelers and tourists who want a dream vacation. For this reason, we will give you down below five tips for your trip to Punta Cana which can be helpful when it comes to plan the best holidays of your life.
It is probably that you will be filled with many doubts before undertaking one of these trips to this paradise located in the Dominican Republic. Therefore, we will give you the best tips for your trip to Punta Cana. Shall we take off?
Preparations before travelling to Punta Cana
Trips to Punta Cana have been popularized in recent years for its paradisiacal beaches and its excellent value for money compared to other destinations. However, we want to give you some tips for your trip to Punta Cana before getting on the plane, so that you do not suffer any setbacks.
Take out a travel insurance
This is one of our first tips to make your trip to Punta Cana as safe as possible. Most travelers avoid this step because of the high insurance costs, but it is convenient to have an insurance to travel with greater peace of mind.
If you hire insurance, you will be able to foresee any inconvenience that happens along the way, such as an accident or an illness acquired on the island.
Documentation needed
They are betting on tourism in the Dominican Republic, so traveling to Punta Cana is relatively easy now. There are many countries that do not require a visa or a tourist card to enter the island.
If you are traveling from the United States, it will not be necessary to have a visa, but a tourist card. If you are traveling from another country, you can check the list of countries that require one, both or neither of these documents to spend your holidays in this paradise.
Advance reservations in hotels and transportation
Like many other tourist destinations you have to book in advance a hotel room and transportation. It is one of the most important tips for your trip to Punta Cana.
If you stay at a resort such as the Lopesan Hotel Costa Bávaro Resort, Spa & Casino, you will have all the facilities you need to make your stay perfect. You have innumerable services included in your stay, in addition to other additional facilities, such as car rental.
What should you carry in your suitcase?
One of our tips for your trip to Punta Cana is that you do not carry an excess of luggage. Remember that you are travelling to a hot country, where it is summer almost all year, so you can do without coats and other accessories for cool climates.
In addition to light clothes, swimsuits and comfortable footwear, we strongly recommend you to bring your sunscreen and anti-mosquito repellent. This way, you will prevent your skin from being burned by exposure to the sun and you will not suffer from the bites from the mosquitoes in the area.
Things to do in Punta Cana
If you want to participate in any activity or discover the population centers, we give you some tips for your trip to Punta Cana that you can use to make the most of your holidays.
Relax in the hotel
Our resorts in Punta Cana offer all kinds of services. Generally, they all have swimming pool, spa and direct access to the beach among their facilities. In addition, we offer accommodation with packages to Punta Cana all included in Lopesan, with which you will not have to worry about anything.
Excursions in Santo Domingo
If you want to know more Dominican Republic, you can visit the city of Santo Domingo, which is very close to Punta Cana. This city is characterized by its colonial buildings and full of history. You can visit the city and other parts of the island by renting a car.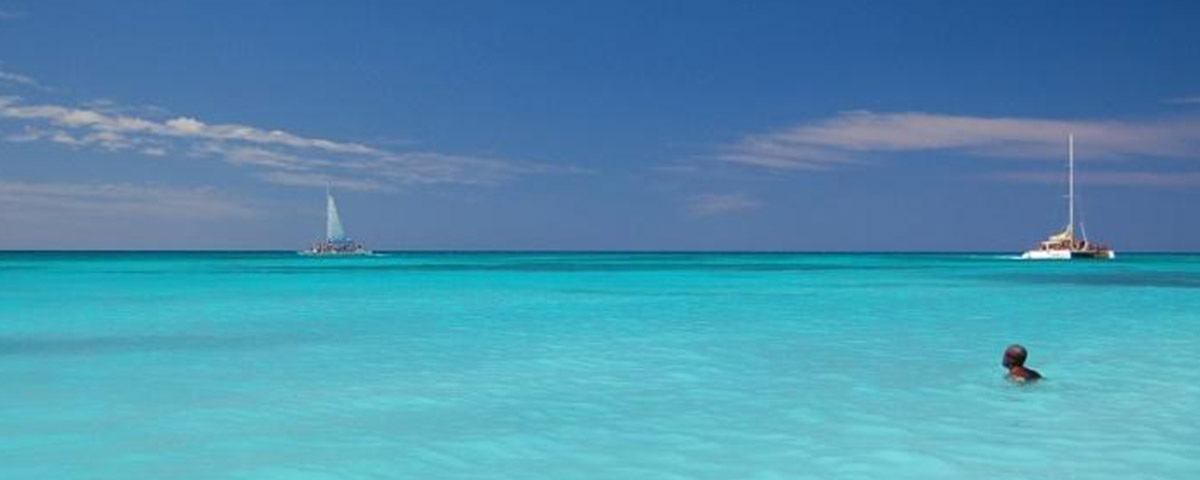 Punta Cana Beaches
At the Lopesan Hotel Costa Bavaro Resort Spa & Casino you can access Bavaro Beach, a paradise that has three kilometers in length and 48 kilometers of white and fine sand. It is characterized by its crystalline and transparent waters, as well as its beautiful barrier of natural coral.
There are other beaches that you can visit and enjoy in Punta Cana are the beaches of Uvero Alto, Playa Blanca and Bocas del Toro. All of them are quiet and can be visited by means of an excursion group or the acquisition of packages to Punta Cana which include excursions to the different beaches of the region.
Money in Punta Cana
The currency used in Punta Cana is the Dominican Peso. However, you should not worry too much about this, since most resorts have a currency exchange service and even accept payments in dollars and euros for additional services.
Furthermore, they accept payments with credit cards in many shops, so think about acquiring an international card for your purchases in the region.
Security in Santo Domingo
Punta Cana is one of the safest regions in the Dominican Republic. Nevertheless, if you decide to make an excursion to Santo Domingo, we will give you some tips so that you do not suffer any mishap during your trip to Punta Cana:
Do not carry any valuable items at sight.
Organize daytime visits and excursions.
In general, most resorts already include all meals in their packages, so you won't need to go out to eat during your holidays.
The best time of the year to travel
The weather in Punta Cana is very pleasant throughout the whole year. That is the reason why hotel companies and tourist agencies offer packages to Punta Cana for different times of the year.
The time is hotter and more humid between June and November, but in return, you can find more competitive offers and prices. In this sense we must clarify that this does not affect the Dominican Republic very much, so you can travel comfortably any month of the year!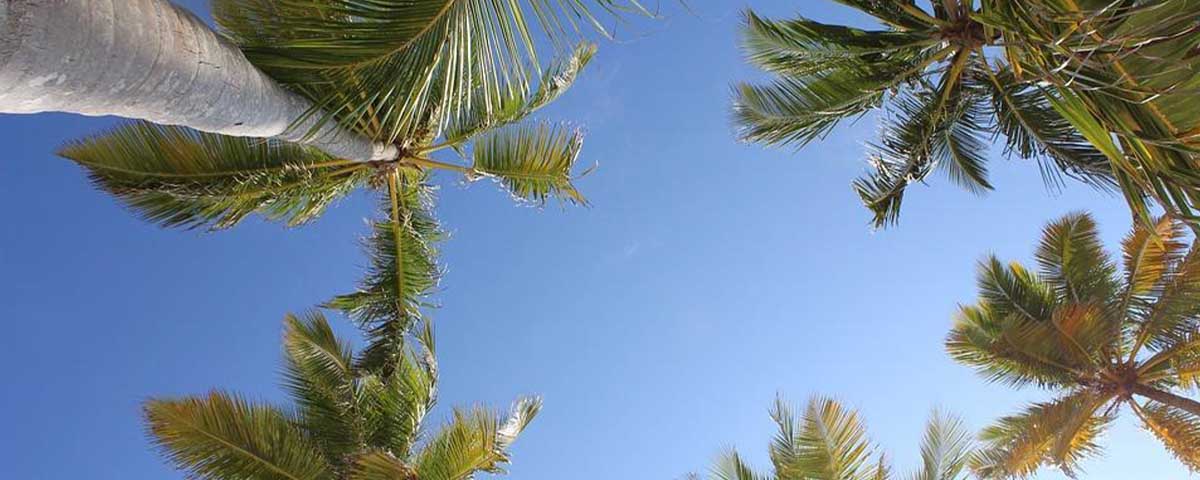 So, if you want to take advantage of the low seasons for your dream vacation, make your reservation with Lopesan and enjoy the experience.